---
---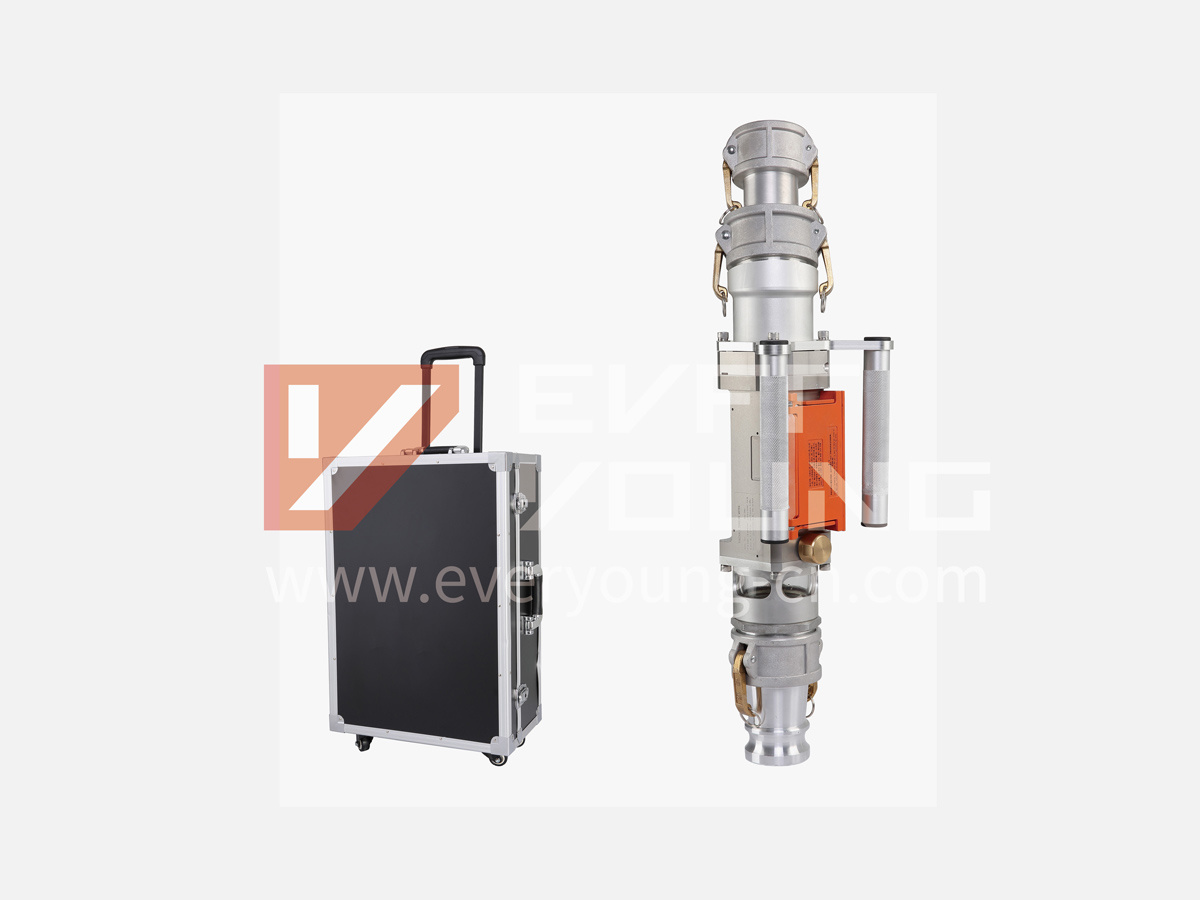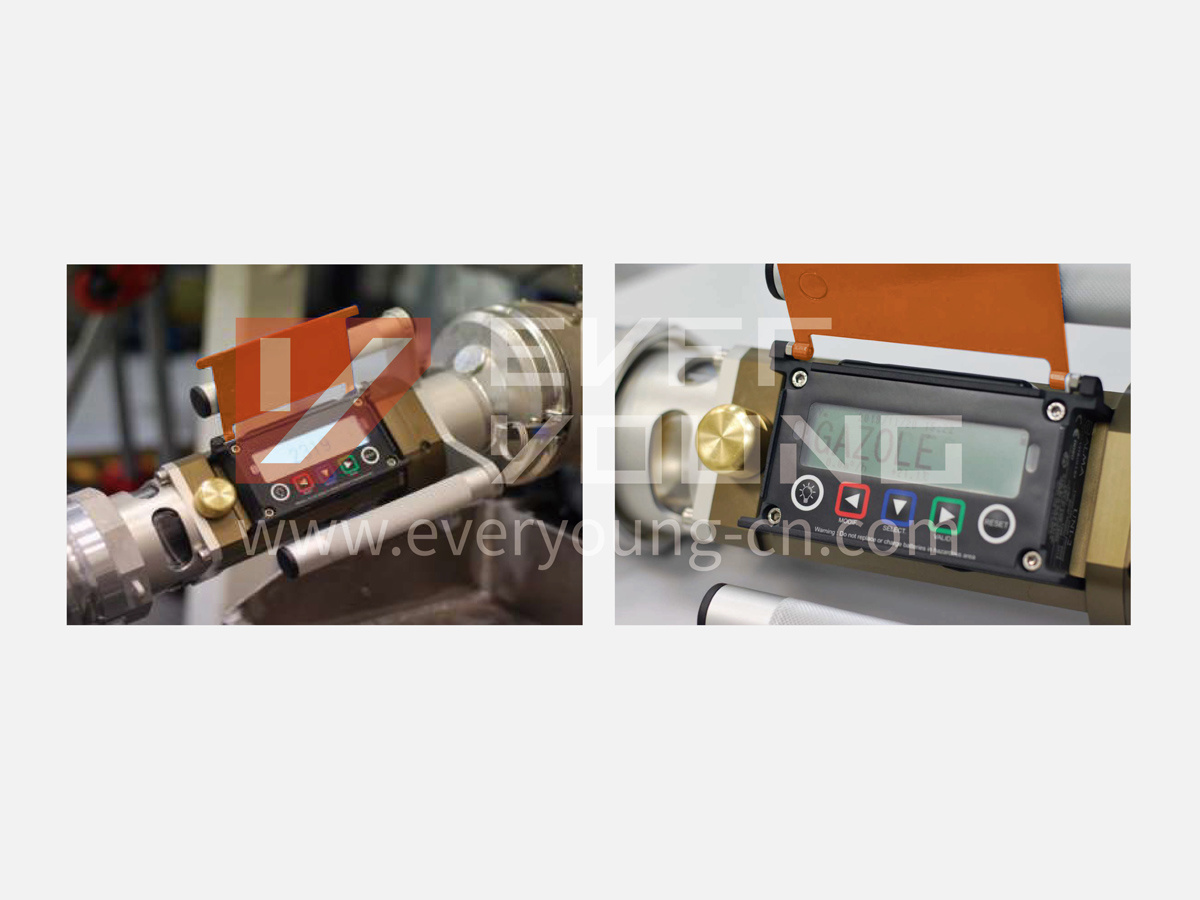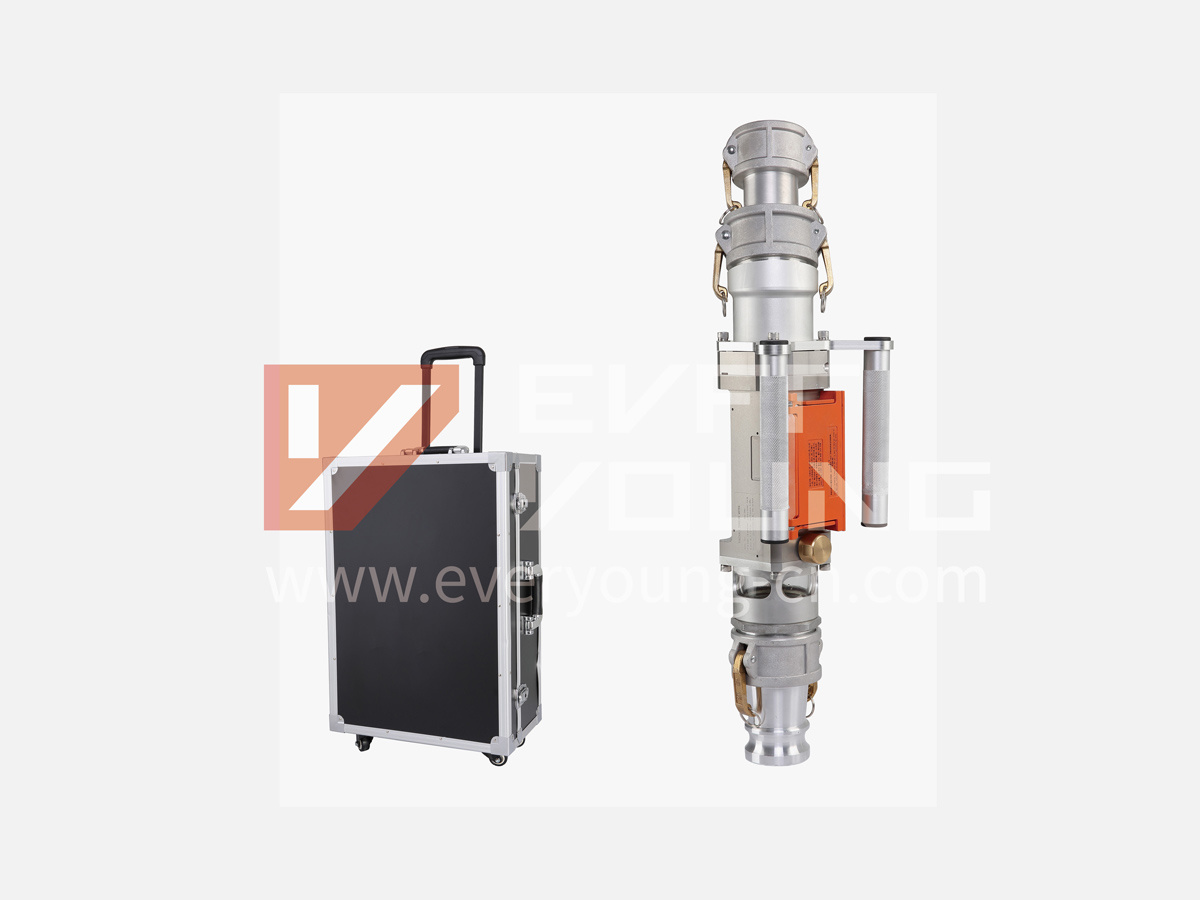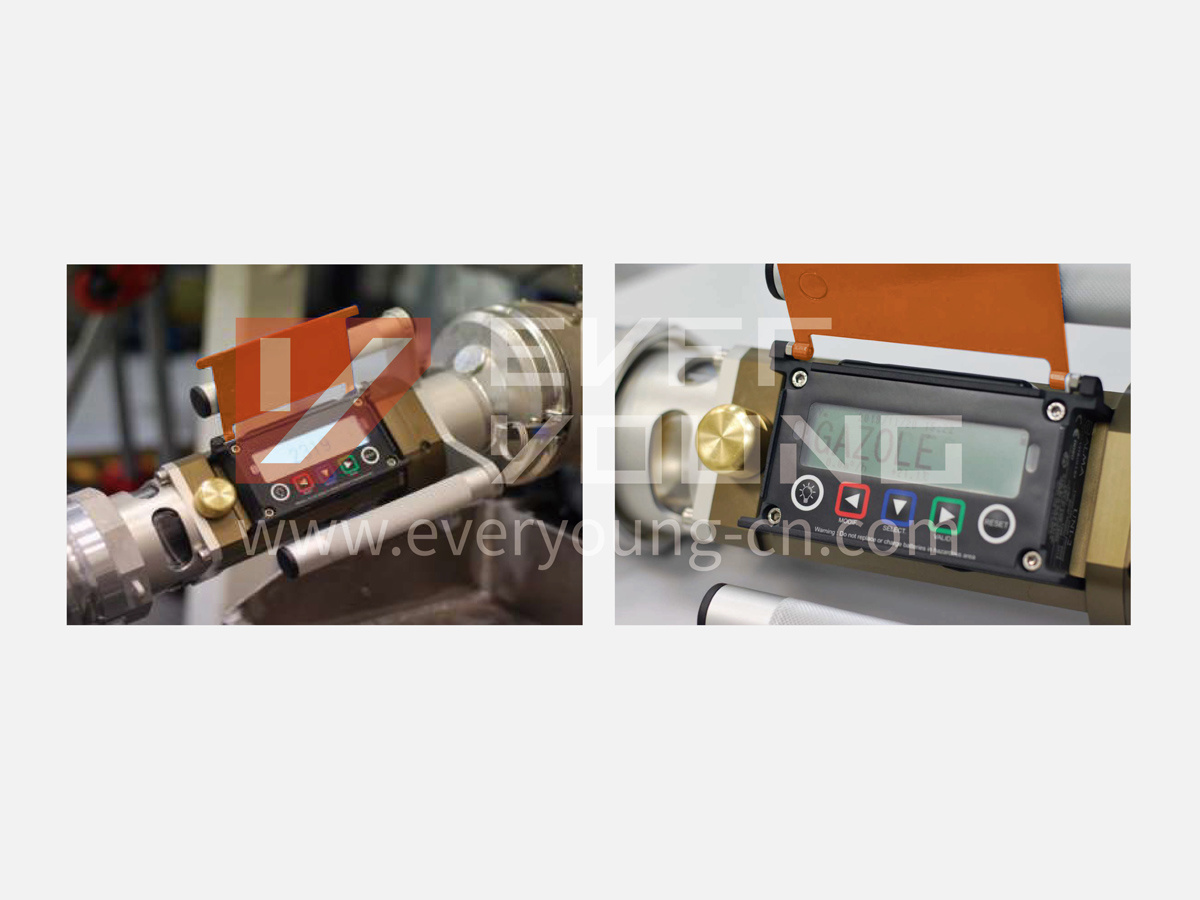 Portable Turbine Flowmeter
The portable flow meter is mainly used for measuring gravity flow unloading of diesel, gasoline. The type flowmeter can be applied to:
• Regular unloading of oil at gas stations
• Oil receiver (tanker)
• Segmented unloading
• Oil recovery
• Calibration of tank gauge
| | |
| --- | --- |
| Model | Yoilp1011-2 |
| Size DN | 80 |
| Accuracy (%) | ±0.2 |
| Flow Rate (L/min) | 130-1300 |
| Max. pressure (MPa) | 0.5 |
| Viscosity Range (mm2/S) | ≤13 |
| Weight (Kg) | 6 |
Commodity name:

Portable Turbine Flowmeter

Commodity ID:

K-A001

产品型号:

Yoilp1011-2

参数:

Interface Specification

• Inlet interface: 3- inch quick connector Negative end (DN80)
• Oil outlet interface: 3- inch quick connector (DN80)

Data Communication

• Portable flow meter can be equipped with data collector to upload data to computer through USB data cable.
• The metering parameters and configuration files of the portable flow meter can be uploaded separately to facilitate
the testing of the equipment (periodic inspection, inspection and diagnosis)
• Display - Metering module (UNI) manages unloading metering related operations and fault maintenance. UNI module operating
temperature range:- 25oC to 55oC.

User menu

The display metering module has no switch and the display is always on. Reset is required before starting the new test.
Save and reset the last measurement data and display the current data. Each button should last 3 seconds.
• 12345678.56L --- Volume
• GASOIL --------- Fuel Type
• 20200619 ------- Time
• IDLE ----------- Running status

Latest Showroom

The portable flow meter is mainly used for measuring gravity flow unloading of diesel, gasoline. The type flowmeter can be applied to:
• Regular unloading of oil at gas stations
• Oil receiver (tanker)
• Segmented unloading
• Oil recovery
• Calibration of tank gauge

| | |
| --- | --- |
| Model | Yoilp1011-2 |
| Size DN | 80 |
| Accuracy (%) | ±0.2 |
| Flow Rate (L/min) | 130-1300 |
| Max. pressure (MPa) | 0.5 |
| Viscosity Range (mm2/S) | ≤13 |
| Weight (Kg) | 6 |
Interface Specification
• Inlet interface: 3- inch quick connector Negative end (DN80)
• Oil outlet interface: 3- inch quick connector (DN80)
Data Communication
• Portable flow meter can be equipped with data collector to upload data to computer through USB data cable.
• The metering parameters and configuration files of the portable flow meter can be uploaded separately to facilitate
the testing of the equipment (periodic inspection, inspection and diagnosis)
• Display - Metering module (UNI) manages unloading metering related operations and fault maintenance. UNI module operating
temperature range:- 25oC to 55oC.
User menu
The display metering module has no switch and the display is always on. Reset is required before starting the new test.
Save and reset the last measurement data and display the current data. Each button should last 3 seconds.
• 12345678.56L --- Volume
• GASOIL --------- Fuel Type
• 20200619 ------- Time
• IDLE ----------- Running status
Latest Showroom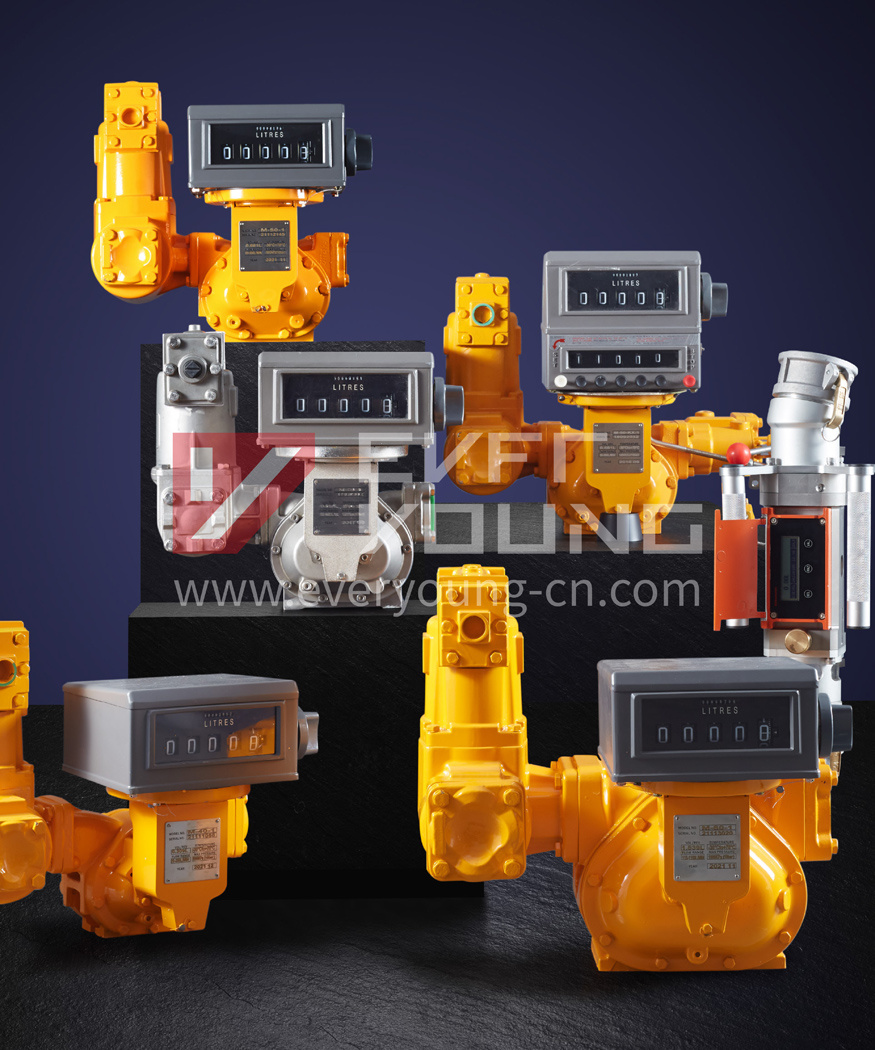 Get the most detailed information and recommendation from our experts within 24 hours.
★★★★★
Our vision is to offer the broadest range of Superior quality product and excellent services to enhance your success.
We aim to be the best in innovations, quality services and efficient delivery.
We assure you that we are the most advanced fuel solution provider for you in China.
Let's make more successful products together!