---
---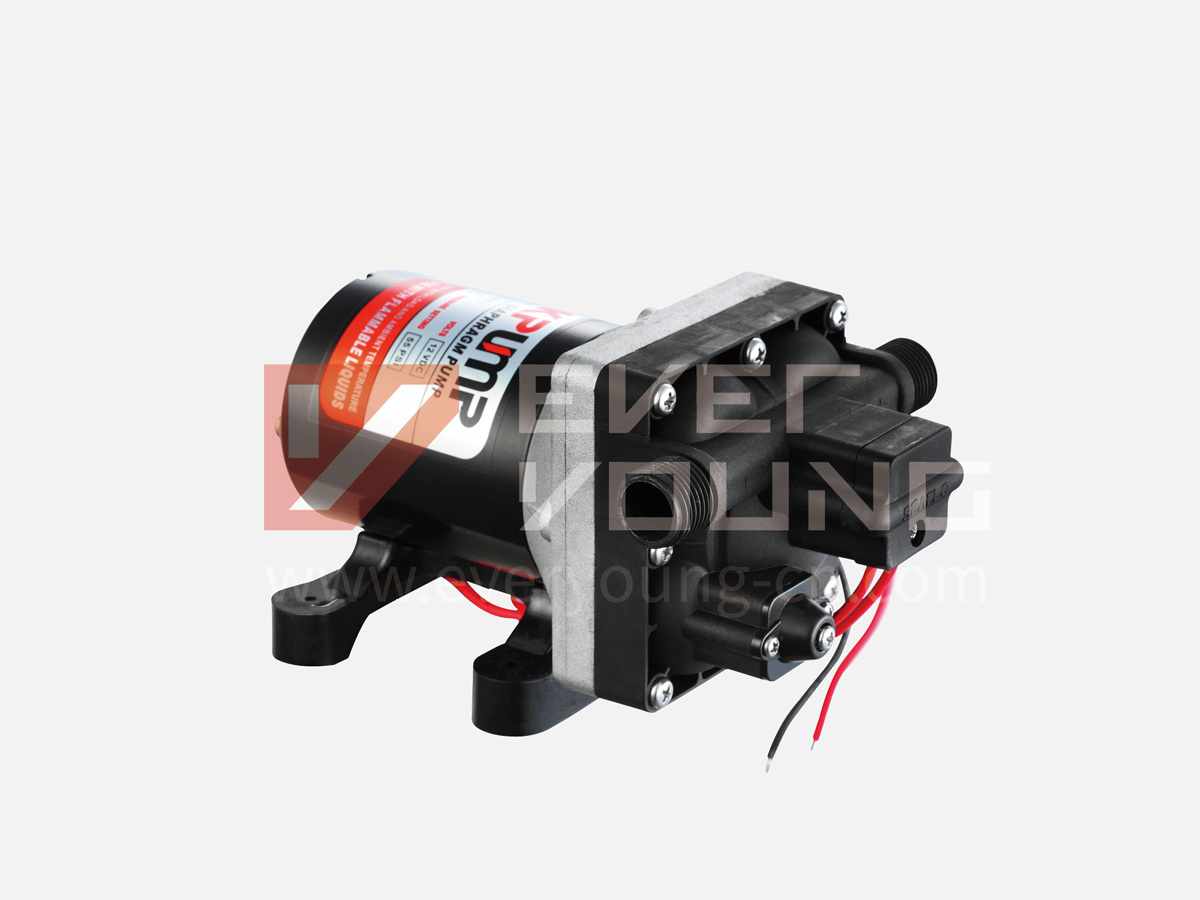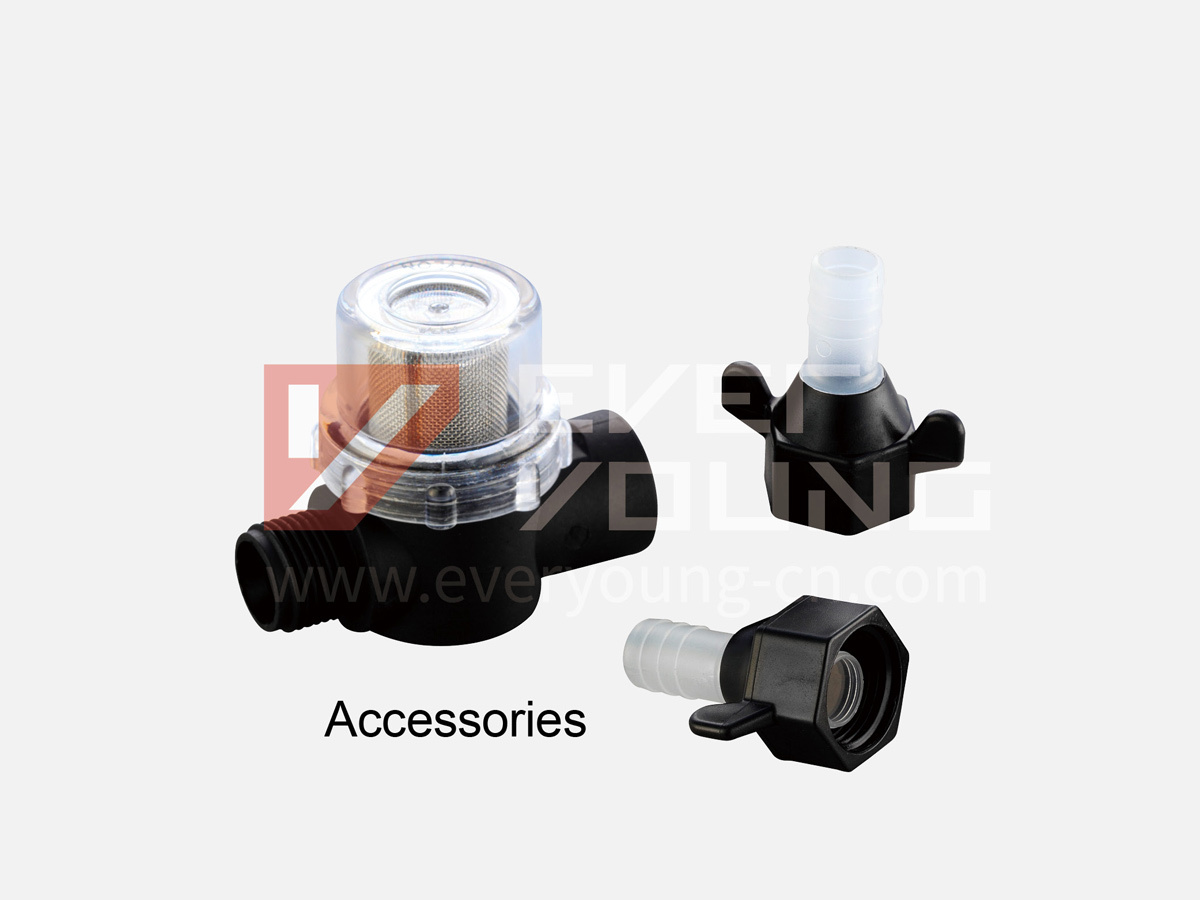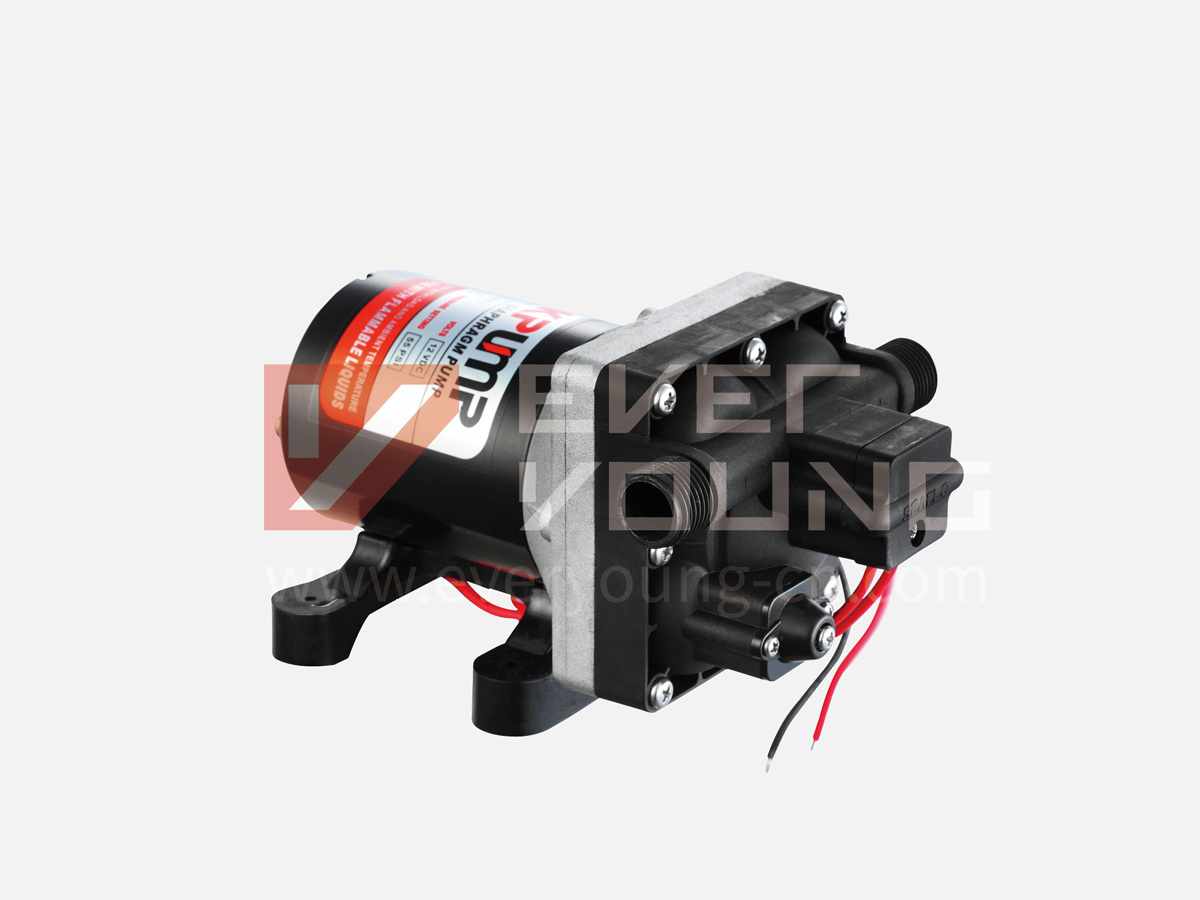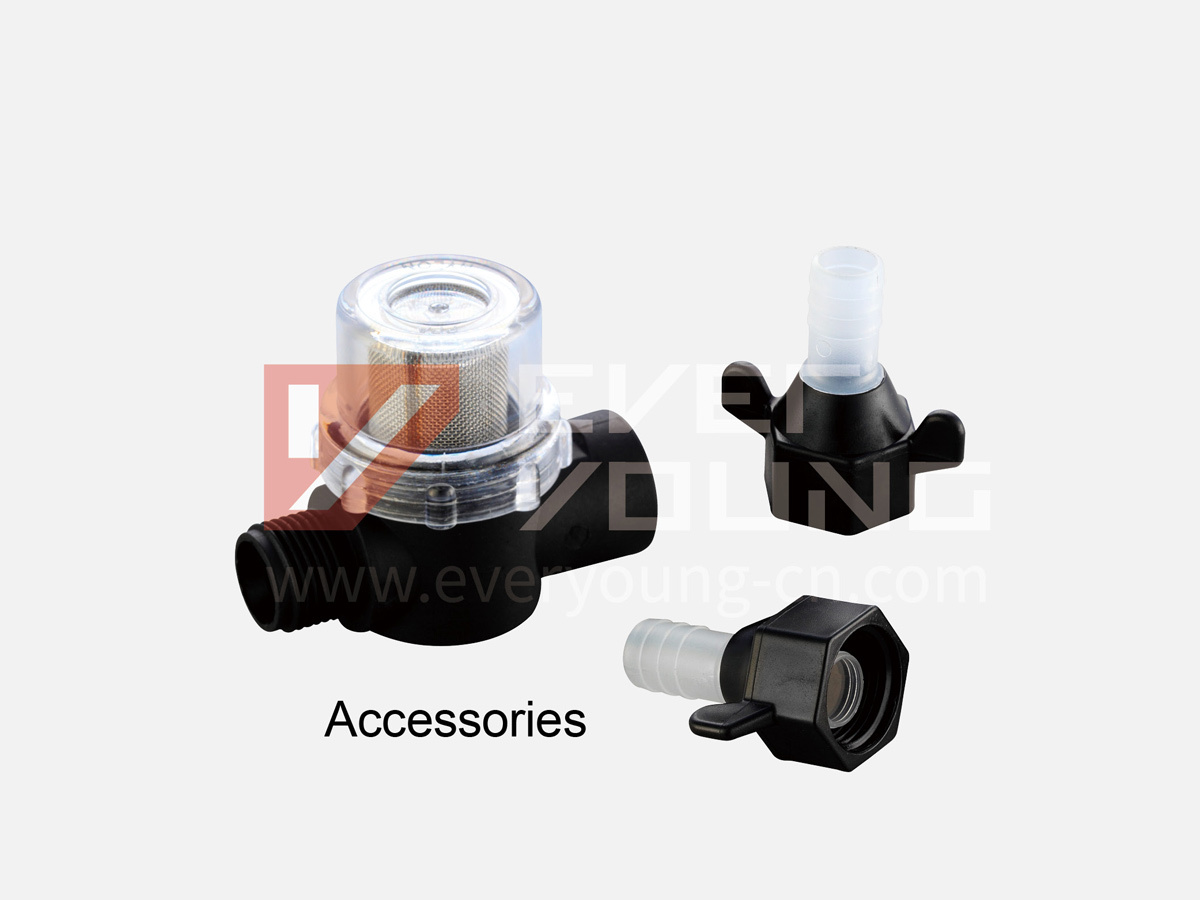 Diaphragm Pump
Model

Volt

Flow

(Ipm/gpm)

Pressure off

(psi/bar)

Amp draw

(A)

Max draw

(A)

Packing size

(mm)

N.W/G.W

(kg)

YPUMP-DP4212

12V

11.3/3.0

55/3.8

3.5

7.5

260*140*125

1.9/2.2

YPUMP-DP4224

24V

11.3/3.0

55/3.8

2.0

4.0

260*140*125

1.9/2.2
Commodity name:

Diaphragm Pump

Commodity ID:

E-B005

产品型号:

YPUMP-DP4212/4224

参数:

Electric sprayer pumps feature durable, thermally protected motors and a sealless design that helps eliminate troublesome shaft seals and potential leakage into the motor. industrial and agricultural sprayer pumps to help apply insecticides and herbicides, pumps designed for carpet cleaning sprayers and more.

Rely on EVERYOUNG when you need the power and protection of high-quality electric sprayer pumps.

DIAPHRAGM PUMP

Functions:
• Motor Voltage: 12/24V DC
• Max Flow rate: 11.3lpm (3.0gpm), can be adjusted from 3.0-11.3lpm (0.8-3.0gpm) as required.
• Max Pressure: 60psi (4.2bar), can be adjusted from 10psi (0.6bar) to 60psi (4.2bar) as required.
• SFS51-01inlet strainer for your choice. Inlet/Outlet fitting: 13mm pyramid hose barb, 1/2 NPT thread fitting for your choice.
• Protection: pressure switch protection: pressure-off protection or circumfluence switch protection. For the powered control you can choose pump without pressure protection.
• Duty Cycle: Intermittent (under different pressure the continuous working time will also be different

Model

Volt

Flow

(Ipm/gpm)

Pressure off

(psi/bar)

Amp draw

(A)

Max draw

(A)

Packing size

(mm)

N.W/G.W

(kg)

YPUMP-DP4212

12V

11.3/3.0

55/3.8

3.5

7.5

260*140*125

1.9/2.2

YPUMP-DP4224

24V

11.3/3.0

55/3.8

2.0

4.0

260*140*125

1.9/2.2
Electric sprayer pumps feature durable, thermally protected motors and a sealless design that helps eliminate troublesome shaft seals and potential leakage into the motor. industrial and agricultural sprayer pumps to help apply insecticides and herbicides, pumps designed for carpet cleaning sprayers and more.

Rely on EVERYOUNG when you need the power and protection of high-quality electric sprayer pumps.
DIAPHRAGM PUMP
Functions:
• Motor Voltage: 12/24V DC
• Max Flow rate: 11.3lpm (3.0gpm), can be adjusted from 3.0-11.3lpm (0.8-3.0gpm) as required.
• Max Pressure: 60psi (4.2bar), can be adjusted from 10psi (0.6bar) to 60psi (4.2bar) as required.
• SFS51-01inlet strainer for your choice. Inlet/Outlet fitting: 13mm pyramid hose barb, 1/2 NPT thread fitting for your choice.
• Protection: pressure switch protection: pressure-off protection or circumfluence switch protection. For the powered control you can choose pump without pressure protection.
• Duty Cycle: Intermittent (under different pressure the continuous working time will also be different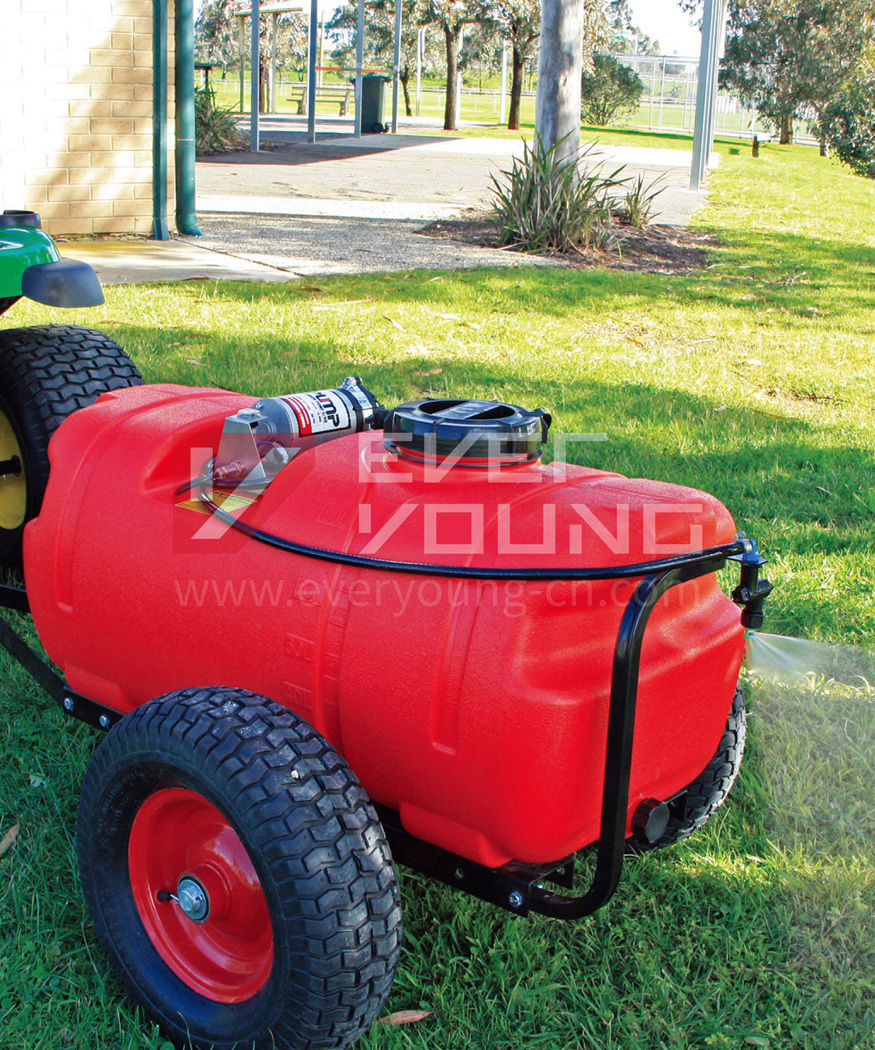 Get the most detailed information and recommendation from our experts within 24 hours.
★★★★★
Our vision is to offer the broadest range of Superior quality product and excellent services to enhance your success.
We aim to be the best in innovations, quality services and efficient delivery.
We assure you that we are the most advanced fuel solution provider for you in China.
Let's make more successful products together!