---
---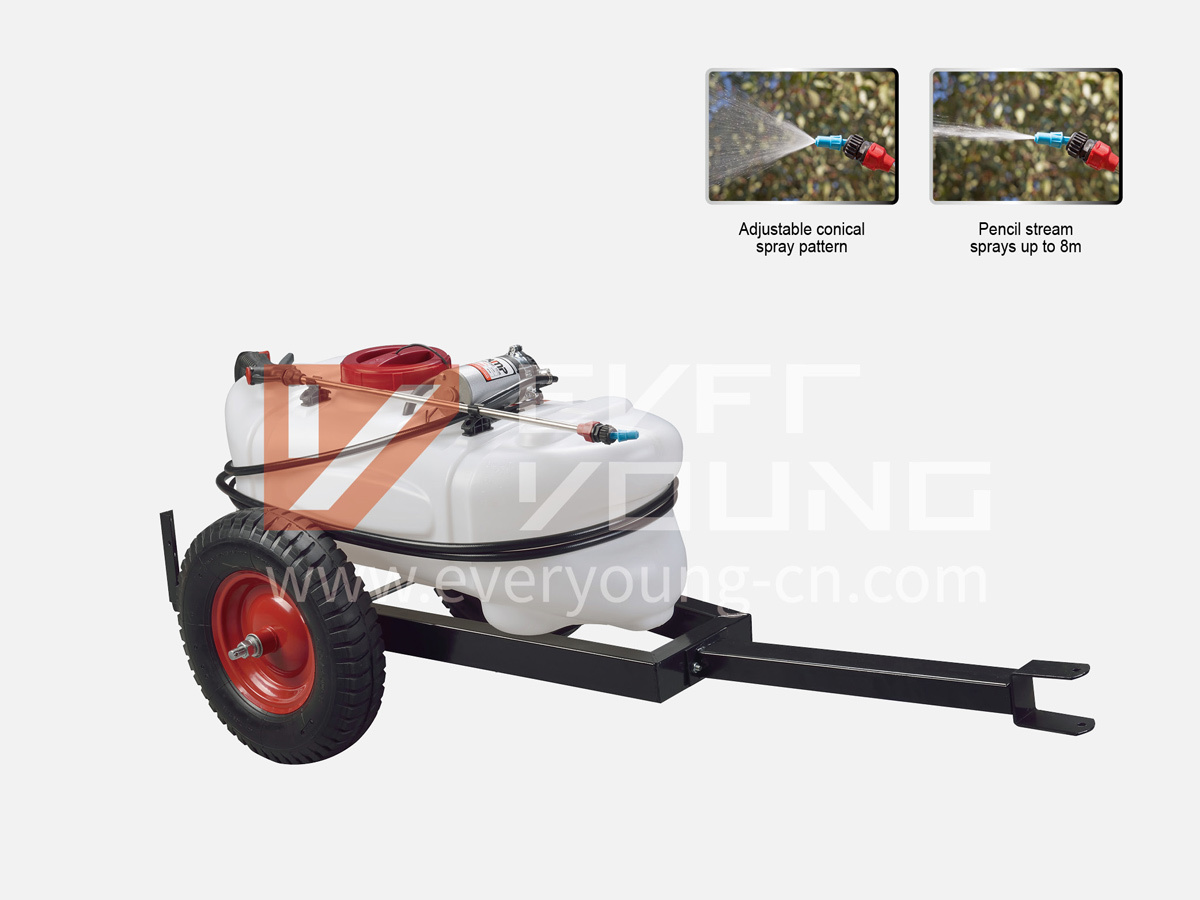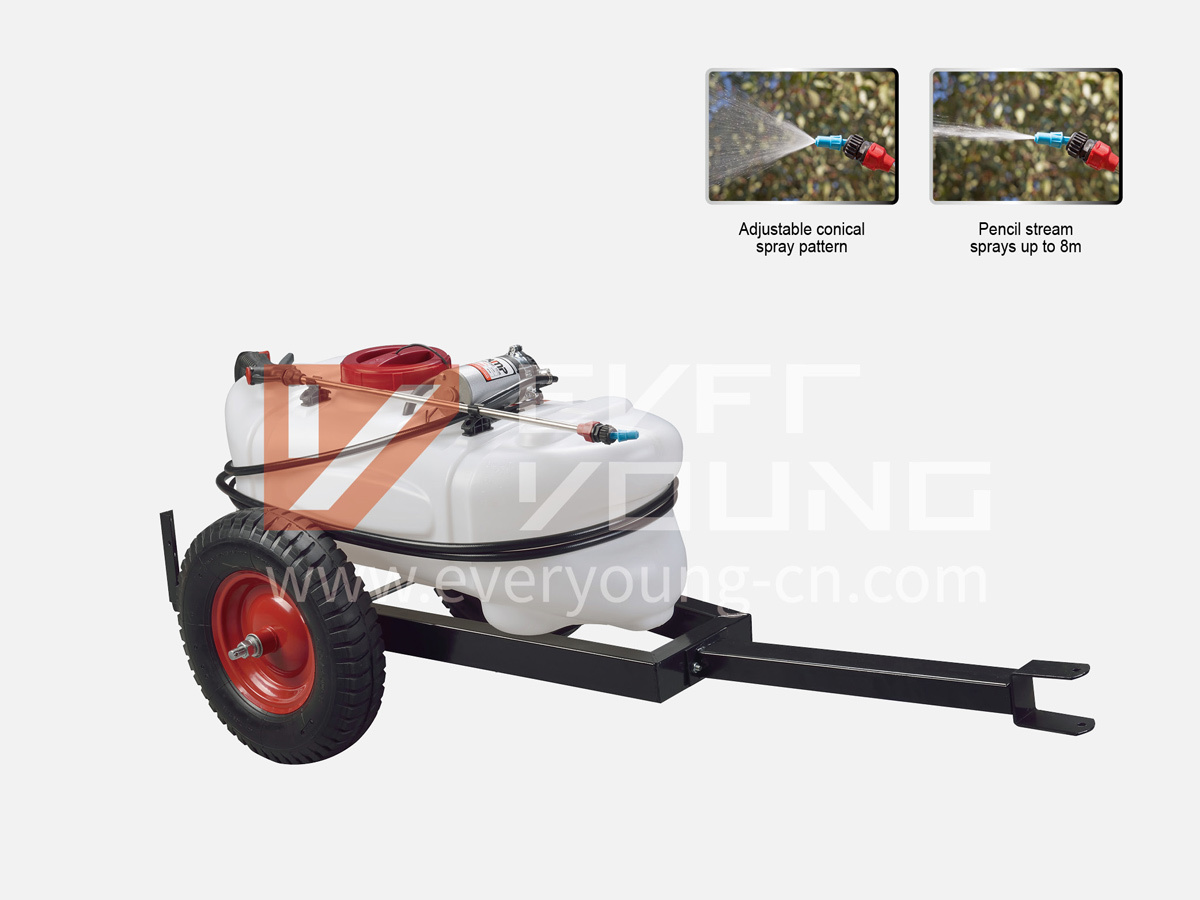 12V SPRAYER 100L
60 LITRE WEEDPAKS
Key features of the WeedPak 12 volt range of sprayers include:
• UV stabilised polytuff tank
• Reliable Selecta 12 volt non-hazardous chemical pump
• 5.3 L/min open flow (414 kPa/60 psi)
• Viton valves, Santophreme diaphragms on 5.3 L/min pump
• Suitable for applying most types of agricultural chemicals
• Lock-on trigger for easy continuous spraying
• 3 metre wiring loom with inline fuse and alligator clips
• 5 metre delivery hose
• Spotjet spray gun with 500mm stainless steel lance with adjustable nozzle and 6 m x 8mm hose
• 1pc/ctn, 8.6/6.7kgs, 89x47x38cm
Commodity name:

12V SPRAYER 100L

Commodity ID:

E-A004

产品型号:

YSPRA-60B WITH TRAILER

参数:

60 LITRE WEEDPAKS

Skid, spot, and ATV sprayers are used to apply insecticides and herbicides to lawns, fence rows, and ditches. These sprayers disperse chemicals quickly.

Quadbike and Rakpak sprayers are designed to fit neatly on quad bikes and meet the strict weight requirement of these vehicles. The Wrap around design allows for a lower centre of gravity essential for improved quad bike safety.

60 LITRE WEEDPAKS
Key features of the WeedPak 12 volt range of sprayers include:
• UV stabilised polytuff tank
• Reliable Selecta 12 volt non-hazardous chemical pump
• 5.3 L/min open flow (414 kPa/60 psi)
• Viton valves, Santophreme diaphragms on 5.3 L/min pump
• Suitable for applying most types of agricultural chemicals
• Lock-on trigger for easy continuous spraying
• 3 metre wiring loom with inline fuse and alligator clips
• 5 metre delivery hose
• Spotjet spray gun with 500mm stainless steel lance with adjustable nozzle and 6 m x 8mm hose
• 1pc/ctn, 8.6/6.7kgs, 89x47x38cm
60 LITRE WEEDPAKS
Skid, spot, and ATV sprayers are used to apply insecticides and herbicides to lawns, fence rows, and ditches. These sprayers disperse chemicals quickly.
Quadbike and Rakpak sprayers are designed to fit neatly on quad bikes and meet the strict weight requirement of these vehicles. The Wrap around design allows for a lower centre of gravity essential for improved quad bike safety.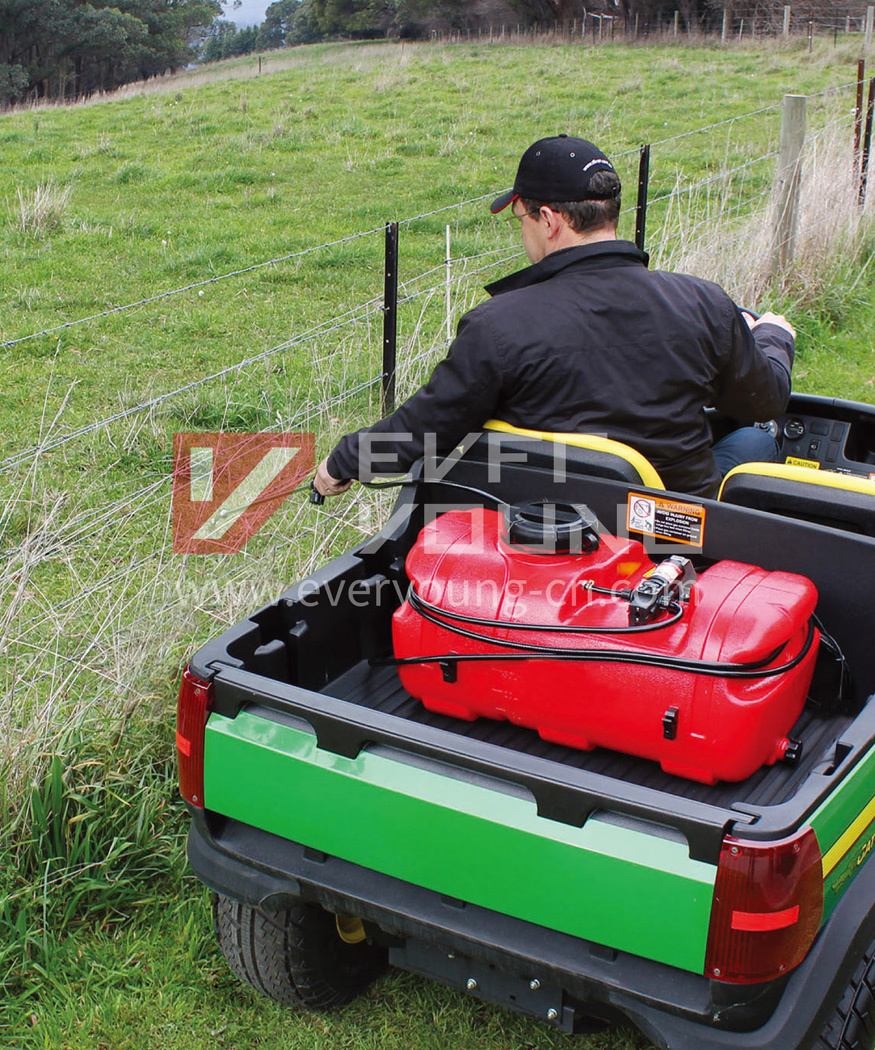 Get the most detailed information and recommendation from our experts within 24 hours.
★★★★★
Our vision is to offer the broadest range of Superior quality product and excellent services to enhance your success.
We aim to be the best in innovations, quality services and efficient delivery.
We assure you that we are the most advanced fuel solution provider for you in China.
Let's make more successful products together!