---
---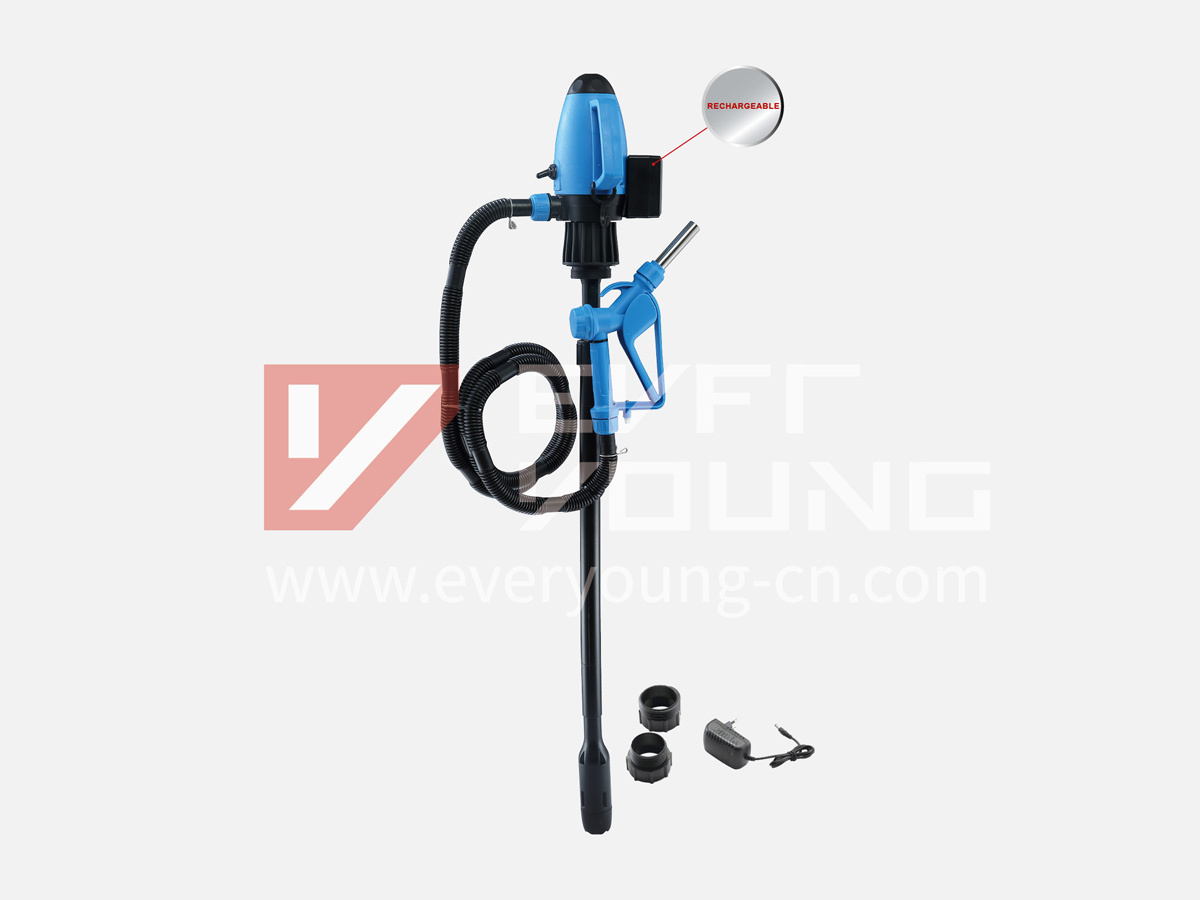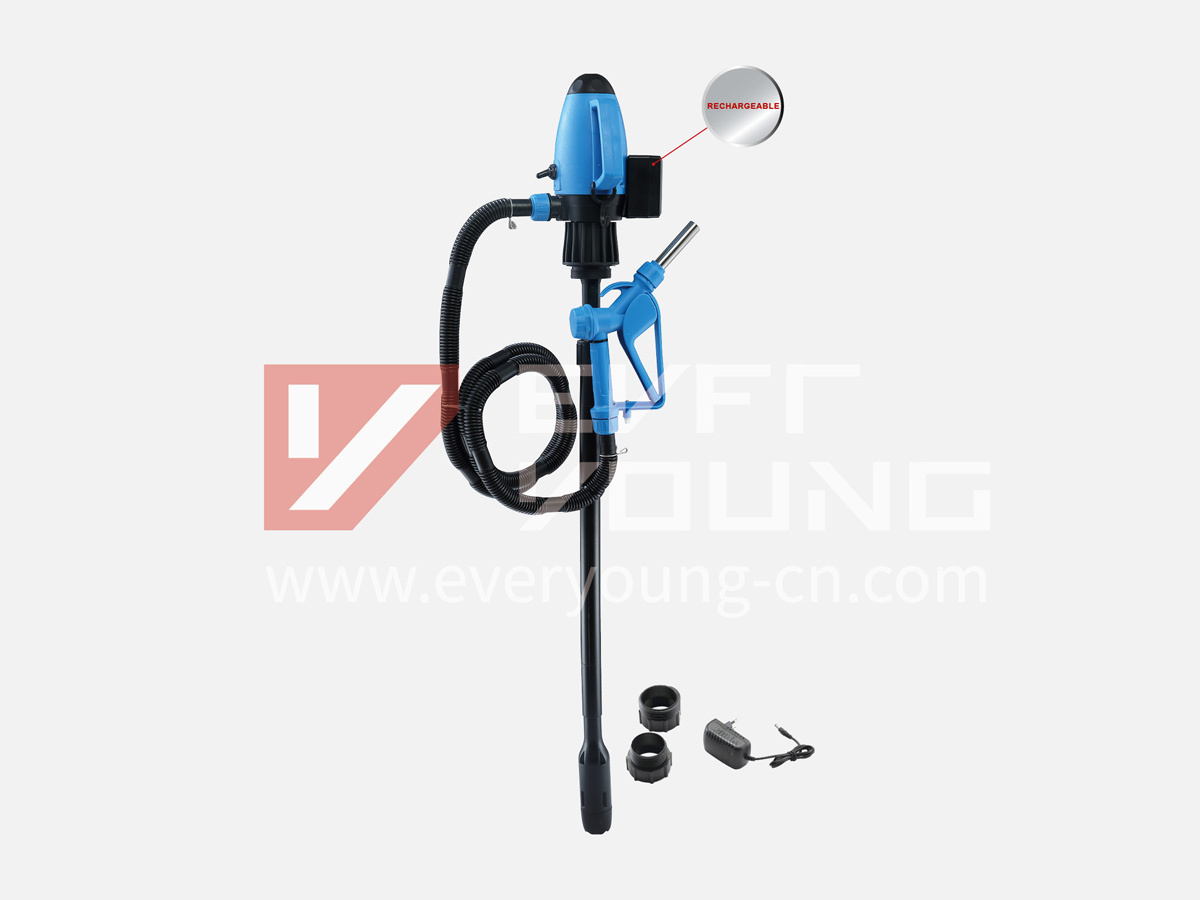 DC Adblue Pump
• With recharable battery • Model: PR12V Lithium battery pack • Standard voltage: 11.1V • Charging cut-off voltage: 12.6V • Maximum continuous current: 4A • Standard capacity: 3200mAh
Commodity name:

DC Adblue Pump

Commodity ID:

G-A003

产品型号:

Yadblue-5034N-11-B

参数:

• With recharable battery • Model: PR12V Lithium battery pack • Standard voltage: 11.1V • Charging cut-off voltage: 12.6V • Maximum continuous current: 4A • Standard capacity: 3200mAh

ELECTRIC DRUM PUMP WITH AC/DC ADAPTOR

Electric drum pump designed for pumping fuels, water based media, lightoils, ADBLUE DEF & select chemicals from metal drums of 55 gallon(205 litre or 275-330 gallon (1000-1250 litre)IBC's Duty Cycle: 15 minutes On/15 Minutes off.

RECOMMENDED USE
Diesel, Kerosene, Bio Diesel, DEF/
Adblue, Water based media, Antifreeze,
Detergents, Pesticides Herbicides, Urea,
Light oils with viscosity upto 100 cst


WETTED COMPONENTS
Viton, POM, Stainless Steel, PE, NBR. PP


DO NOT USE WITH
Gasoline, Corrosive chemicals, L .acquer
thinners, any material that is not
compatible with the pump construction
ELECTRIC DRUM PUMP WITH AC/DC ADAPTOR
Electric drum pump designed for pumping fuels, water based media, lightoils, ADBLUE DEF & select chemicals from metal drums of 55 gallon(205 litre or 275-330 gallon (1000-1250 litre)IBC's Duty Cycle: 15 minutes On/15 Minutes off.
RECOMMENDED USE
Diesel, Kerosene, Bio Diesel, DEF/
Adblue, Water based media, Antifreeze,
Detergents, Pesticides Herbicides, Urea,
Light oils with viscosity upto 100 cst

WETTED COMPONENTS
Viton, POM, Stainless Steel, PE, NBR. PP

DO NOT USE WITH
Gasoline, Corrosive chemicals, L .acquer
thinners, any material that is not
compatible with the pump construction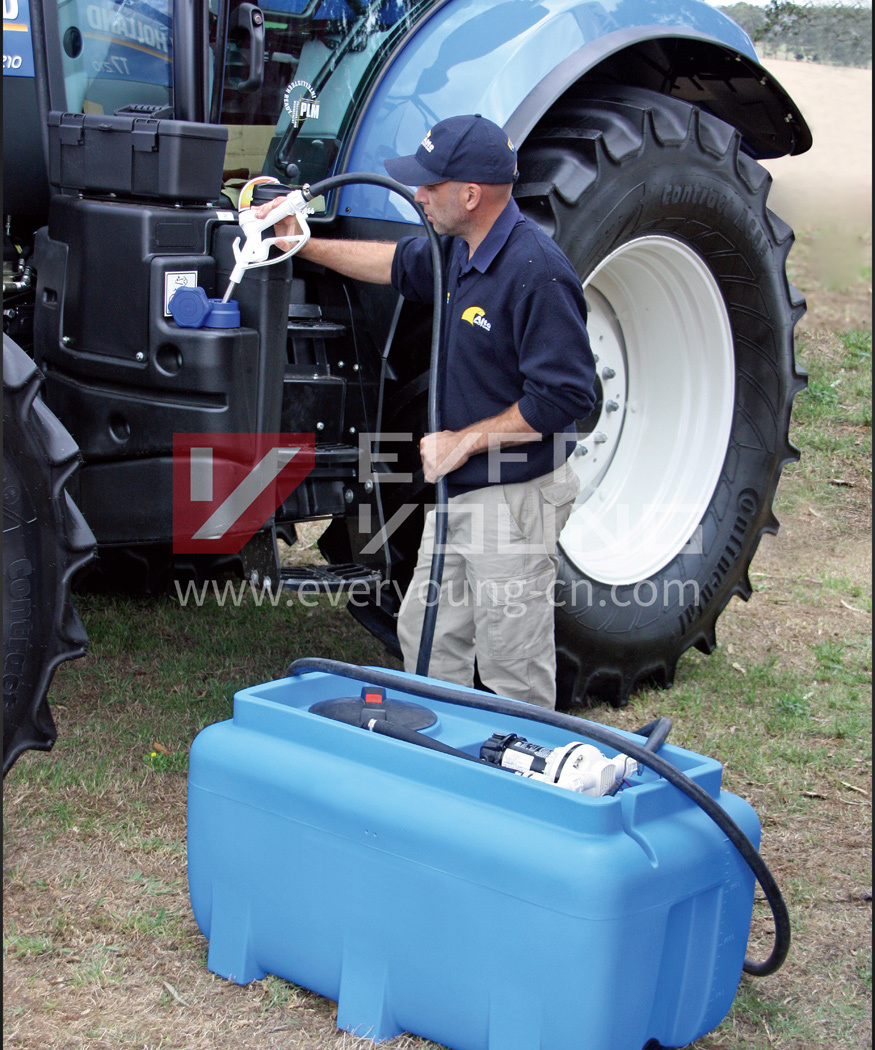 DC PUMPS
• 12V 260W • EPDM MEMBRANE • DUTY CYCLE 20min • FLOW RATE 35 L/MIN • MAX PRESSURE 1,5 BAR • 2600RPM 22A • HOSE TAIL CONNECTION 3/4" • ON/OFF SWITCH
Get the most detailed information and recommendation from our experts within 24 hours.
★★★★★
Our vision is to offer the broadest range of Superior quality product and excellent services to enhance your success.
We aim to be the best in innovations, quality services and efficient delivery.
We assure you that we are the most advanced fuel solution provider for you in China.
Let's make more successful products together!