---
---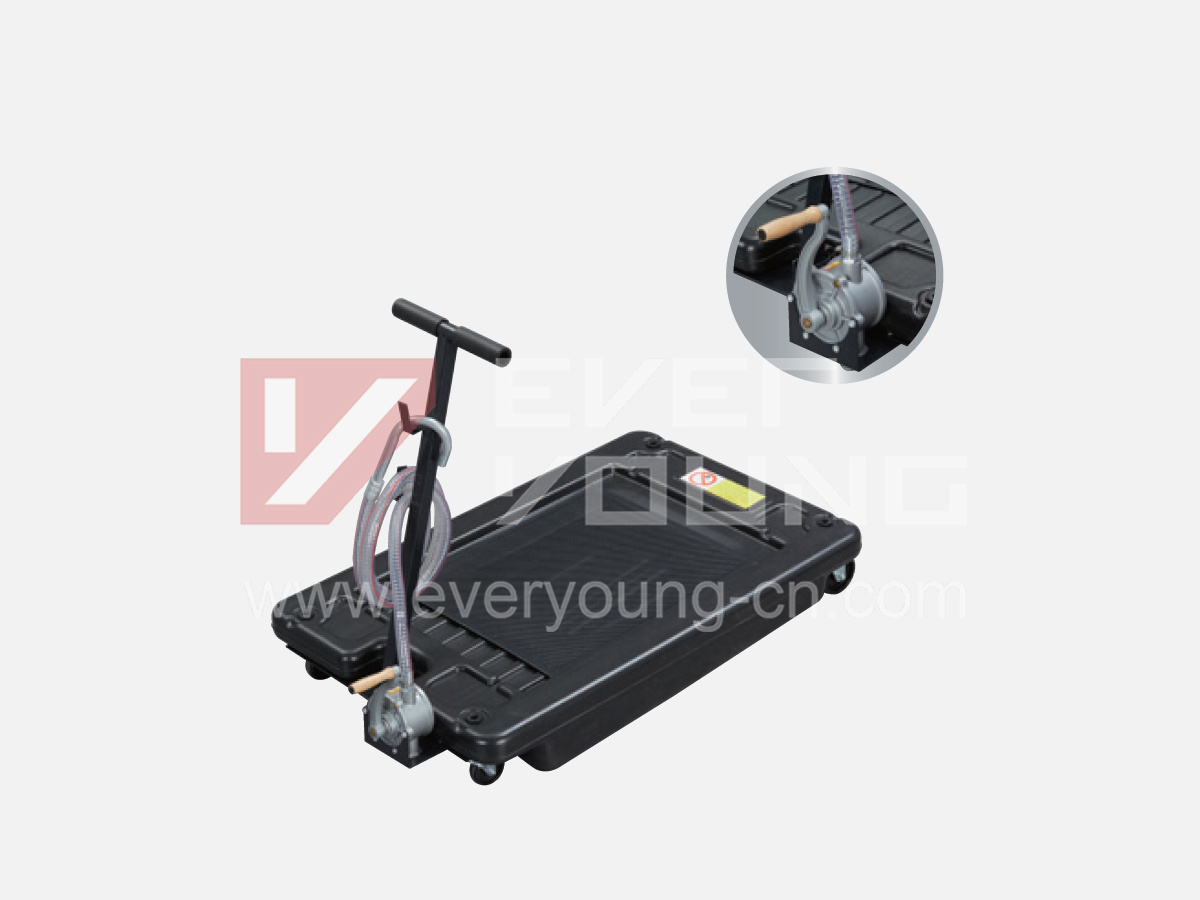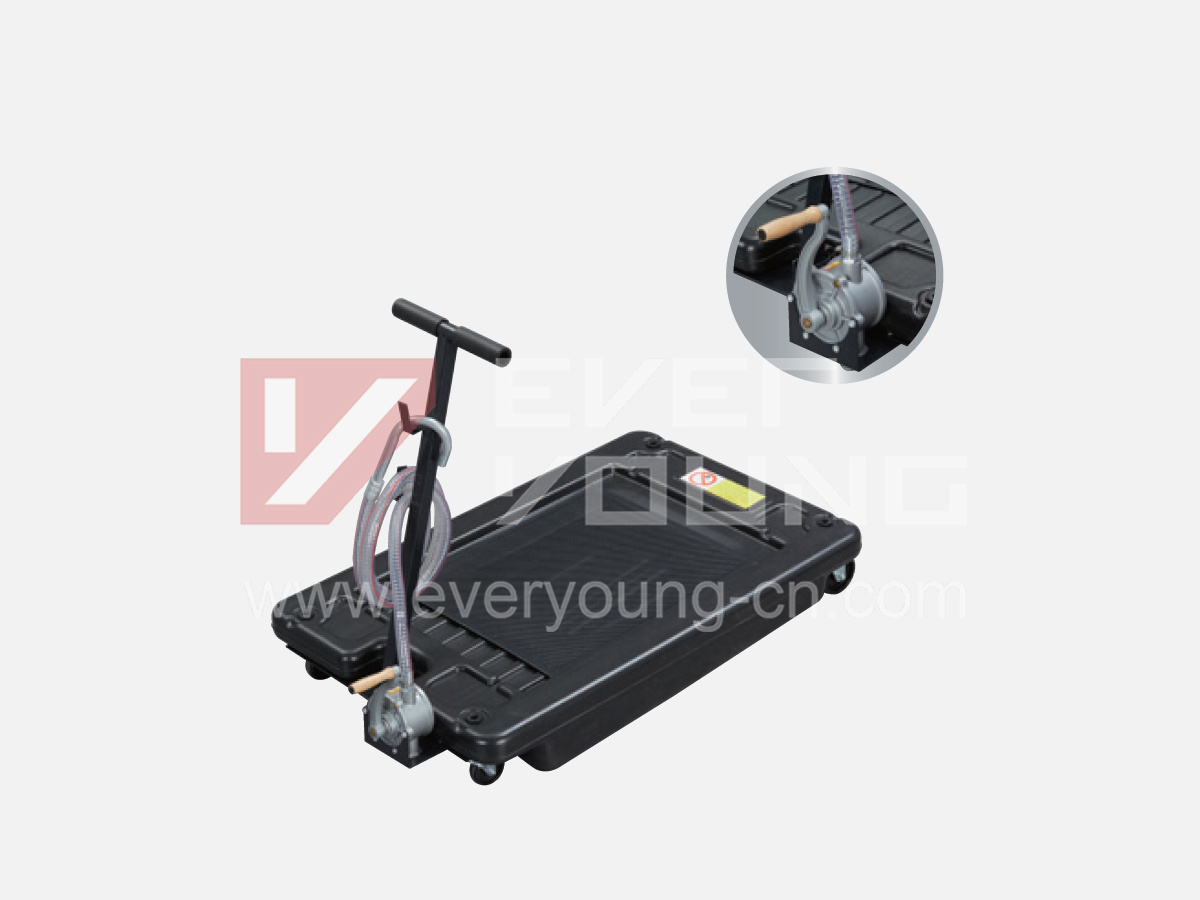 Low Profile Oil Drain Pan
Portable Oil Drain Pan with Manual Pump 64L Oil Drain Pan 17 Gallon for SUV Car and Trucks
1. Capacity:PVC tank 17 Gallons
2. Pump:Aluminium Hand Pump
3. Hose:Φ19(Inside Diameter)x250mm
4. Wheel:4"(Front); 3"(Back)
5. Ctn size:114*16.5*73.5cm
Commodity name:

Low Profile Oil Drain Pan

Commodity ID:

P-B020

产品型号:

Yoilp-17Gal -H

参数:

Portable Oil Drain Pan with Manual Pump 64L Oil Drain Pan 17 Gallon for SUV Car and Trucks

OPERATION

• Move the Oil Drain under the vehicle, make sure the Opening of Reservoir is
positioned directly below the oil drain plug of the engine.
• Remove the oil drain plug of the engine, and allow the old oil to completely
drain from the engine into the Reservoir.
• Once the old engine oil is completely drained, replace the oil drain plug of the
engine and refill, if needed.
• When emptying the old oil from the Oil Drain, make sure to follow guidelines for
engine oil disposal. If necessary, contact your local solid/liquid waste authority for
information on recycling and/or disposal.
• Move the oil drain to where the old oil will be temporary stored(e.g.,a tank), put
the Long Hose into the tank, and connect to the power supply, turn on the pump
to drain the waste oil.

1. Capacity:PVC tank 17 Gallons
2. Pump:Aluminium Hand Pump
3. Hose:Φ19(Inside Diameter)x250mm
4. Wheel:4"(Front); 3"(Back)
5. Ctn size:114*16.5*73.5cm
OPERATION
• Move the Oil Drain under the vehicle, make sure the Opening of Reservoir is
positioned directly below the oil drain plug of the engine.
• Remove the oil drain plug of the engine, and allow the old oil to completely
drain from the engine into the Reservoir.
• Once the old engine oil is completely drained, replace the oil drain plug of the
engine and refill, if needed.
• When emptying the old oil from the Oil Drain, make sure to follow guidelines for
engine oil disposal. If necessary, contact your local solid/liquid waste authority for
information on recycling and/or disposal.
• Move the oil drain to where the old oil will be temporary stored(e.g.,a tank), put
the Long Hose into the tank, and connect to the power supply, turn on the pump
to drain the waste oil.
Get the most detailed information and recommendation from our experts within 24 hours.
★★★★★
Our vision is to offer the broadest range of Superior quality product and excellent services to enhance your success.
We aim to be the best in innovations, quality services and efficient delivery.
We assure you that we are the most advanced fuel solution provider for you in China.
Let's make more successful products together!